This was taken earlier this month, since, there has been alot of new badge arrivals which have yet to be added, but just to show the progress on the jacket; here's my beautiful wife sporting the latest JNT trends.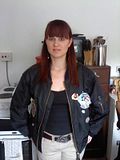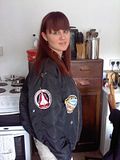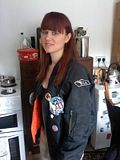 As you can see, missing the main biggest patches and a few little badges but we're getting there. Since these pictures was taken, the pirate badge, the Rupert Bear club badge have been added.
Waiting arrival on the communist star and still developing the back Ace and other more custom patches and badges.