In my quest to get all the patches ready made and never make my own (that day is almost dawning) I have found a seller on ebay that makes patches themselves and one had an interesting design on them...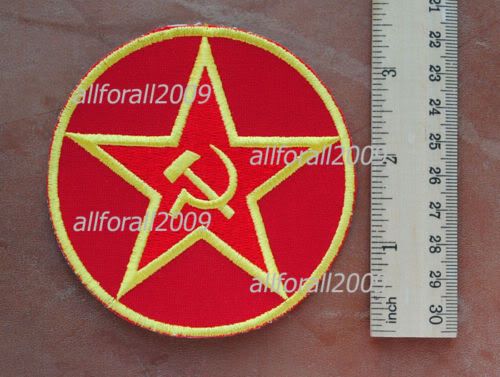 Yes, this is the Communist/Russian/USSR red star that is seen on Ace's (her)left arm. As you can see this one is adorned by a circle, but I have politely asked the seller if they are the maker (which they are) and whether they can do a custom one as per the Ace patch - and they said yes!
I am awaiting the unique ebay auction to materialise, then will see 1) how much it is and 2) how close it is to the image I supplied.
Oh and thirdly, is it the right size? The ruler next to it suggests it may be alittle on the small size but given I have never met the original in person or am any good at getting measurements from pictures with scaling other objects, its all guess work!
Fingers crossed!